THE MODERN OUTDOOR SHUTTER
Aluminium shutters are not only a stylish way to finish your home, they are made to last.
Offering privacy screening and sun protection, external plantation style shutters are ideal for any window, as well as patios and balconies.
OZROLL Aluminium Louvre Shutters
Weather resistant and offering protection from the sun and strong wind, OzRoll Aluminium Louvre Shutters are available in a range of colour finishes.
Available in fixed panels, sliding, hinged, stacking or bifold options, there is an option to suit every style.
EVERLAST ALUMINIUM PLANTATION SHUTTERS
The Everlast™ range of aluminium plantation shutters can be installed for both indoor or outdoor use. Made of highgrade stainless steel, the quality shutters can be fixed or moveable for permanent privacy screening or control over views and temperature.
FULLY CUSTOMISED TO SUIT YOUR SPACE
No matter your space, our experienced team can guide you through the process from design and colour selections and take care of all the details – including delivery and installation.
Take advantage of a FREE design consultation and get your new outdoor makeover underway! Visit us at our Fyshwick display centre, or we can come to you.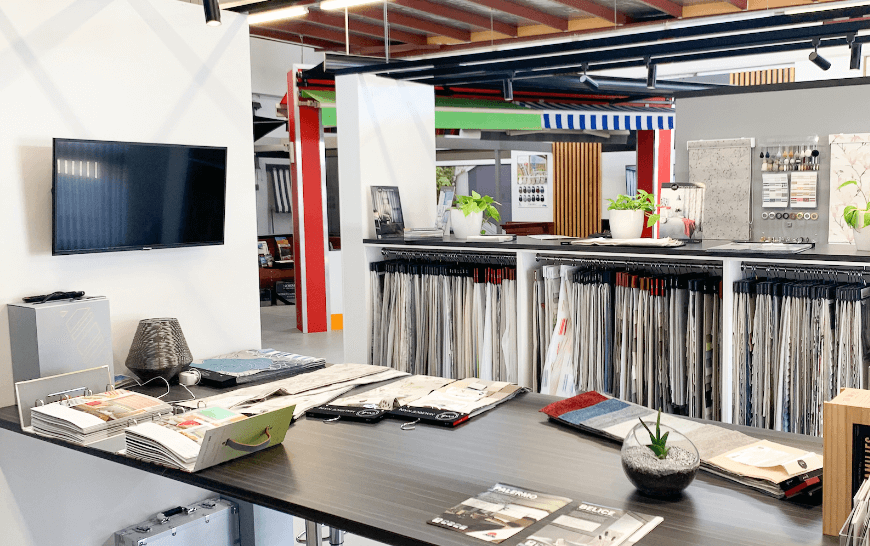 VISIT OUR DISPLAY CENTRE
Experience the fabrics, products and brands firsthand and find even more inspiration at our display centre.
Filled with everything you need to refresh your windows, you'll be spoilt for choice.